Call us now on: 01934 411778 to find out more or email us on outreach@westofenglandworks.org.uk
The West Of England Works project is an exciting partnership which aims to help long term unemployed and economically inactive people in the West of England move closer to employment or training.
The project is part of the Building Better Opportunities programme, and has received £11 million of funding from the National Lottery Community Fund and the European Social Fund.
Case Study of the Month
From Drug Abuse to Education
One participant's journey to start work as a counsellor after 36 years of addiction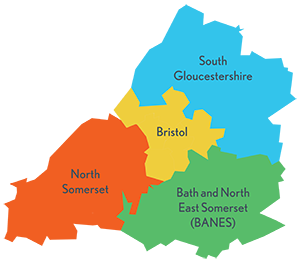 You are never too old to set another goal or to dream a new dream.
Job Search Tip of the Month
Know your career goals

Before you start identify what type of job you want. This is particularly important for people entering the workforce for the first time or changing careers.

Talk your ideas over with family, friends or work coaches. and ask them to help you to set realistic goals.

Research ways into your chosen job. Do you have the right skills, experience or qualifications? If not, are there people who can help you?

These steps can help you narrow your job search to positions you are passionate about and have a good chance of making a successful application.
"Without the help of [West of England Works] and the emotional support, I would not have been able to move forwards. Thanks to my caseworker who was there for me every step of my journey, I now have a great job and the start of a new career".