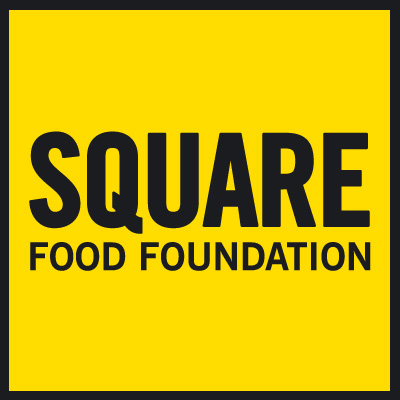 Square Food Foundation delivers high quality hands on food education – Its mission to teach people from all walks of life to cook good food. There are four main areas of organizational activity:
Square Food offers charities and community groups, schools and colleges cost-price cookery classes. Currently working with: Young people NEET, sex workers, young people with social, behavioural and educational needs, local families and more.
Professional Development work includes 'Cooking in the Classroom' – empowering teachers to deliver hands on cooking in the classroom. The SFF/Milestones Food Champions Programme – professional development for residential care home cooks
Commercially – Square Food offers a series of Masterclasses to fee paying individuals as well as corporate/team building cooking sessions. Every penny of profit from these activities supports SFFs community cookery work
Square Food is based at its bespoke teaching kitchen at The Park in Knowle West. Additionally, it teaches all over Bristol, taking cookery classes out into the wider community. It was established by Barny Haughton, winner of the 2016 BBC Radio Bristol Food Hero Award, who has 25 years of experience running restaurants and cookery schools in Bristol.
Services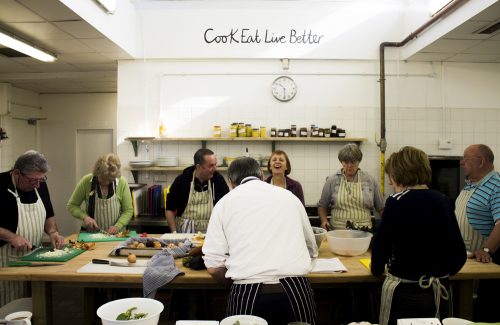 Recipes for Success

Ten week course running Wednesday afternoons from the 6th November 2018 to the 5th February 2019 10:00pm to 12:30pm. Limited places so please book now.
Please note: there will be no course during half term to accommodate those participants with families.
Objective
To offer a range of food activities in a safe, social environment through which learners can practise cooking tasty food from scratch, as well as developing a range of personal and employability skills.
Learning Outcomes
Contribute to a discussion on a particular topic
Participate in a team or pairs activity
Plan an activity in advance and review it afterwards
Demonstrate a level of literacy and numeracy by working from a recipe, adapting it for different numbers of people, and weighing ingredients
Demonstrate commitment and reliability by consistent attendance and punctuality
Cook simple dishes from scratch
Work according to health and safety and kitchen hygiene
Evidence
Record of Achievement endorsed by SFF
ASDAN 1 level credit in FoodWise Short Course
For recruitment purposes:
Would you like to know more about cooking basic dishes from scratch? Would you like to learn in a friendly, supportive group where there is no pressure and you are treated as an individual? Our new cookery course is just the place for you! We are combining learning about food with developing personal skills which would impress an employer. In 10 weeks we will produce delicious food you can eat with us or take home. At the same time, there will be chances for you to show that you have valuable qualities for the workplace, and we will support you in creating a folder of evidence about what you have achieved.
How to be a Chef
Square Food Foundation's 12 week training programme in food & cooking
An accredited programme delivered by Square Food Foundation in partnership with Bristol 24/7. This 12 week course in food and cooking will improve job opportunities, provide the catering industry with a skilled, knowledgeable workforce and act as a foundation for further learning.
• Programme starts September 2018
• 3 days per week x 12 weeks
• For young people aged 16 +
This 12 week programme prepares its students for what being a cook in the modern food world is about – whether in a restaurant, on a street market stall, in a school or care home. The programme is an inspiring mix of practical cookery, placements in all areas of the food industry and career support and guidance. It is for anyone with a passion for food and cooking and who wants to work in food.
What will we cover during the course?
* Butchery and meat cookery
* Fish cookery
* Vegetarian and vegan cookery
* Making bread, pastries & desserts
* Preserving, pickling & curing food
* Work placements at top Bristol food businesses
* Mentoring
* Career pathways
* A Food Hygiene certificate
* Everything you need for a BTEC
* Wider food issues and animal welfare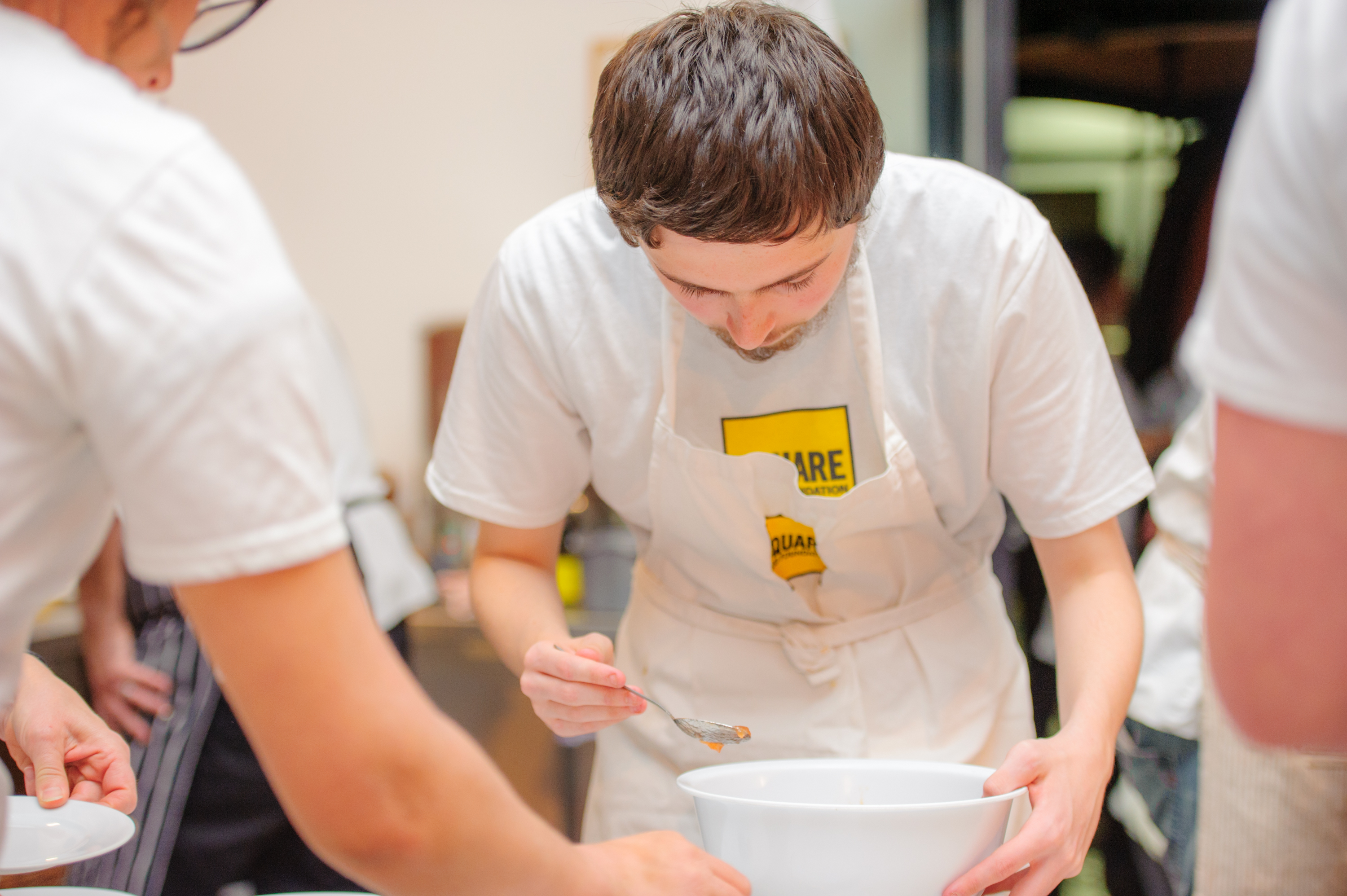 Get in Touch
---
If you would like to find out more about how the Square Food Foundation can assist you, then contact Claire Allen via phone on 0117 9039780 or email her at claire@squarefoodfoundation.co.uk.