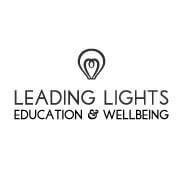 At Leading Lights Education and Wellbeing we provide bespoke, integrated wellbeing and education programmes to meet individual needs. Our mission is to take a passionate and dedicated approach to young people's wellbeing and education, acting as enablers to creativity, growth and love.
As a not for profit social enterprise, any surplus we make from contracts with partners is reinvested back into our self funded education and wellbeing programmes for young people who might be suffering in silence. We are specialists in SEMH, and provide mentoring, tuition, family support and advocacy and counselling to children, young people and their families in Bristol and London to children and young people with SEMH. 
Our current services are provided on an outreach basis, but we will be launching our first education and wellbeing hub in Central Bristol in 2018 and will be able to provide onsite services also.
Academic Education Support and Tuition
We provide academic education support and high quality tuition from primary age, right through to FE. We specialise in specialist SEMH support in primary, GCSE and A Level age children and young people, as well as in homeschooling placements for children who cannot access mainstream schooling. We cover a wide range of subjects, with practitioners who are experts in their area, delivering the sessions with our young people either 1.1 or in a group setting. Academic tuition can incorporate academic and wellbeing mentoring as a key element, and can fit alongside other service offerings as part of a tailored package of support.
Price: From £28ph.
---
Counselling and Therapy
We provide BACP registered counselling and therapy working with a range a counsellors and therapists with specialist children and adolescent experience including depression, anxiety, abuse, PTSD and other issues relevant to SEMH and think carefully about the type of therapy and therapist most suitable for each child and young person. We can also provide creative arts based therapy/ Integrative for those YP who find verbalising difficult and who need to use creative means of expression in order to build emotional resilience, and work through difficult issues and find new coping mechanisms.
Price: From £50ph.
Mentoring
Our mentoring programmes can be academic or more specifically wellbeing focused and is often the most appropriate service for young people who are not ready to work with therapy. We tailor each programme to the young person's needs, taking into account any specific expertise that may be necessary to support each young person. We use a goal setting model, designed to use small, incremental objectives to engage the young person in their own progress, ensuring the sessions use a person-focused approach with the mentor acting as enabler rather than an enforcer. In many cases, activity mentoring is an appropriate model, in which the mentor and mentee with engage in their sessions whilst also engaging in an activity that the young person enjoys as a way to build confidence, trust, and to encourage wider participation in community, creative and physical activities.
Price: From £25ph.
---
Family Support and Advocacy
Our family support and advocacy services are run and provided by our core team. Our core team consists of children and family specialists who have years of experience in the field, working with a number of charities, institutions and statutory services including CAMHS, MENCAP, Parent Partnership, Action for Children, Markfield, schools and children's centres and worked in close partnership with schools/ FE, NHS, and social services. This is currently provided predominantly alongside one of our other service offerings and include attending relevant meetings, home visits, advocacy around SEMH issues with partners eg. schools and social services, and NHS, and telephone support for wellbeing and emotional support framework creation. When we launch our hub in 2018, we will be running family support sessions, parent advocacy, and therapeutic parent support for any specific issues surrounding the education and wellbeing of their children with SEMH.
Price: From £20ph.
Get in Touch
---
If you would like to find out more about how Leading Lights Education and Wellbeing can assist you, then contact Sarah Hopkins via phone on 07397 851890 or email her at Sarahlouise@leadinglightseducationandwellbeing.co.uk.