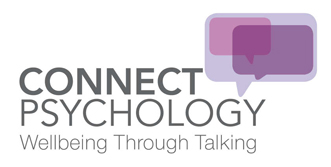 What we can offer…
Workshops/Courses
A range of workshops specifically tailored to people looking to get back into employment.
Courses that can be carried out over one full day or two half days, depending on personal preference.
Courses on offer are:
• Anxiety management.
• Low Self Esteem
• Depression
• OCD.
They can be offered in your organisational setting or at ARA, King Court, King Street, Bristol
Gambling treatment
Counselling is available for anyone who has issues regarding their own gambling or somebody else's. Session will be carried out with specialist counsellors.
Volunteering opportunities
Work experience in our very own ARC café. This will help volunteers increase their confidence in a working environment as well as learning new skills.
Volunteers have an option to gain…
• Customer care training
• Food hygiene certificate
• Barista training
Get in Touch
---
If you would like to find out more, contact Graham England, he is available on 07971083135, or you can email on grahamengland@addictionrecovery.org.uk
Services
We have several services which are on offer to the West of England Works partners: employment resilience, ARA problem gambling service, ARC café way to work, young people gambling education and prevention training.
Employment resilience
We can provide West of England Works partners with mental health and wellbeing courses associated with work readiness and employment engagement focussing on courses relevant for anxiety, self-esteem, low mood, OCD and mindfulness.
ARA will provide a number of courses for a minimum of 6 participants and a maximum of 12. We will work with the West of England Works partnership team to develop easy to access referral systems, publicity and information about the service.
Cost
TBC.
---
ARA problem gambling service
We provide West of England Works project participants with access to treatment service for those with a problem gambling issue and those affected by another's problem gambling.
The service is delivered at times to suit the participants on a 1:1 basis. Contact Sarah Flourentzou, gambling service manager at ARA on 0117 930 0282 or the National gambling helpline on 0808 8020 133.
Cost
Free to participants and Anchor services.
Arc café way to work
Provision of a 12 month programme for individuals who want to step away from their addictions and/or mental health problems or long term unemployment and back into society and work. The ARC Café is our base for training, workshops and work experience. The course has been designed to fit the needs of individuals and the overall needs of our community at large. We have used our experience from ARA's work and from our four years of running the Café to identify the issues that surround recovery and returning to work, and provided positive actions to address them.
Referrals can be made via the ARC Café manager on 0117 9298 658.
Cost
Prices will be £760.00 per participant per years course the equivalent of £6.34 per days experience.
---
Young people gambling education and prevention training
Training gambling education, prevention and brief advice for practitioners working with young people aged 12-19. The training will include how to discuss gambling issues with young people, tools and exercises to stimulate conversations about gambling related harm and harm minimisation. ARA has secured funds to provide this training free of charge to West of England Works anchor partners.
Contact Sarah Flourentzou gambling service manager at ARA on 0117 930 0282.
Cost
Free.