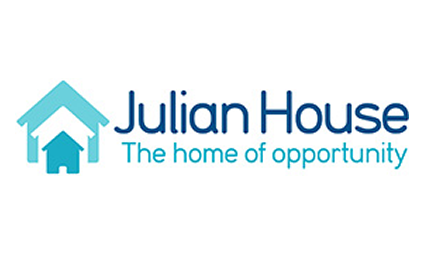 'Our vision is to have a society where socially excluded people are supported and empowered to build sustainable, independent lives.'
Our West of England Works provision is for any individual with complex support needs. Our participants will receive one-to-one support with a named key worker. We help individuals that suffer from:
Housing problems – we have a number of sheltered accommodation houses throughout Bath and own a hostel
Domestic violence
 Substance misuse
Learning disabilities
Those with English as a second language
Individuals currently within the criminal justice system.
Julian House is open Monday to Friday, 8:30-5pm. We have rooms at New King Street and we will meet you anywhere in the BANES area. We offer expenses on a case by case basis, but some of our previous expenses have included: travel, childcare, clothing allowance and certain course expenses.
At Julian House we have links with several specialist provisions. Some of these volunteering roles include: bike workshops, retail outlets, local industries, businesses, educational providers, sport and wellbeing.
Get in Touch
---
If you would like to refer someone, or find out more information, then you can contact our West of England Works office on 01225 354660 or email us at woew@julianhouse.org.uk. Alternatively you can self-refer by dropping into our New King Street centre.
---
55 New King Street, Bath, BA1 2BN
55 New King Street, Bath, BA1 2BN
---